For this book I was inspired by London designer Kate Moross that's why I chose this title.
I read her book - 'Make you own luck' - and wrote my reflection of the advices she gives to other graphic designers. It's about trial and error, passion, motivation, courage, your portfolio, art school and well as cliché as it sounds believing in yourself.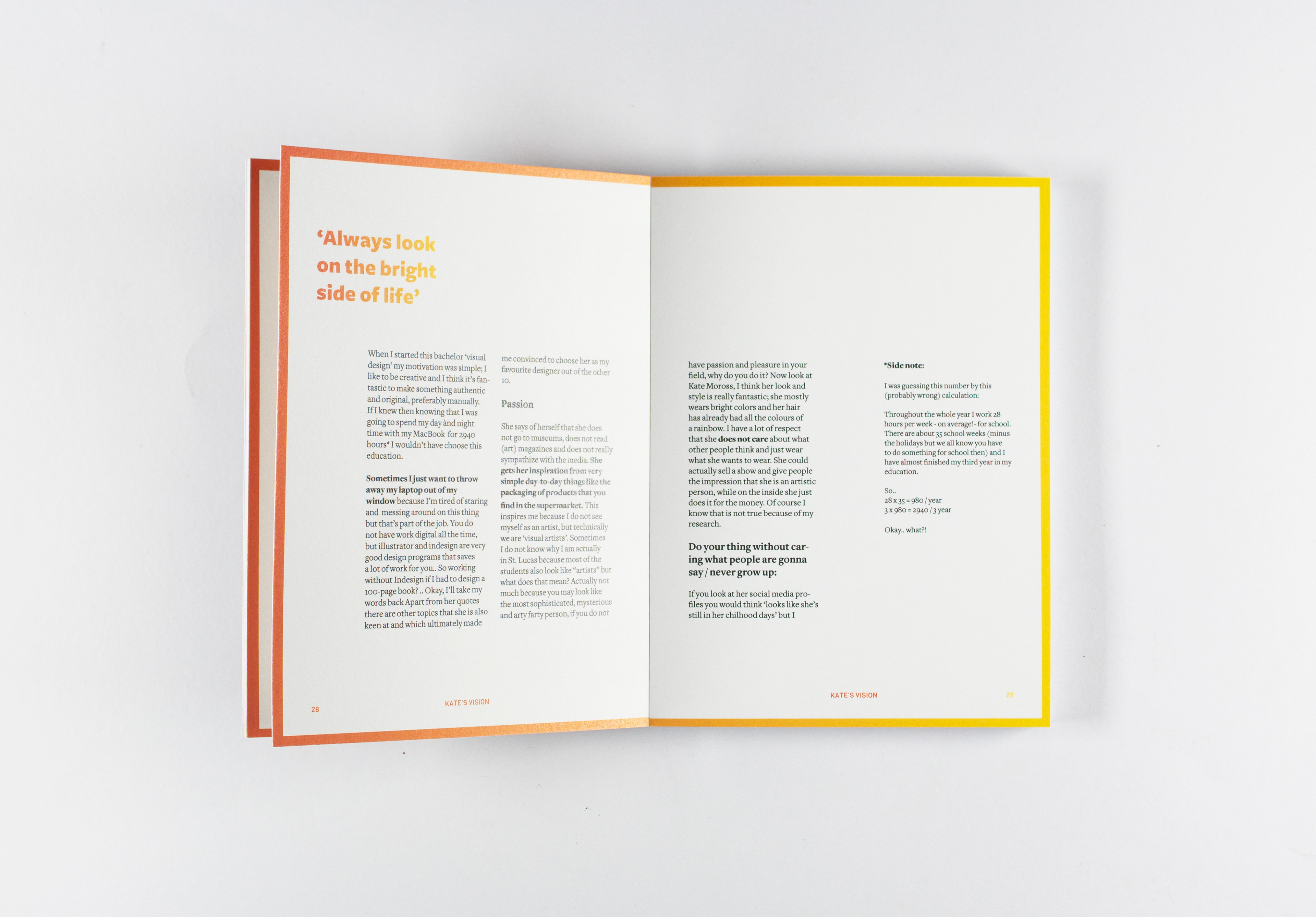 "More is more and less is a bore" - I always like things that capture my eyes so I used bright colors in my book. Every chapter is a gradient from red to purple - referring to the colors of the rainbow.